What are a 4qrcode generator and its features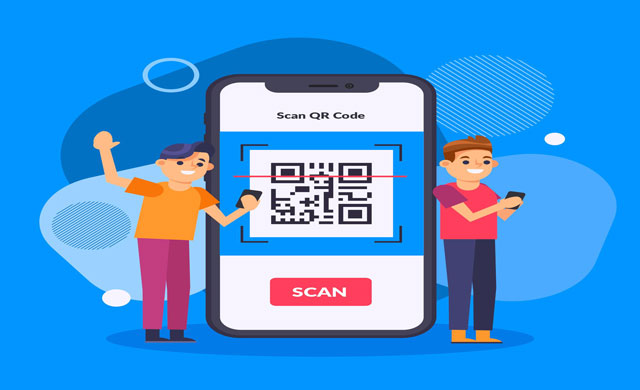 Unlike barcodes that have store limited characters, QR Codes can save a lot of them. Also, don't need a handheld to scan QR Codes. All that you need is—a smartphone with a camera. Most smartphones now come with a QR code scanning feature included in their camera app. I devices that do not have this feature can install a third-party scanning app on their phone.
Due to these factors, symbols are used for a variety of purposes. Some of these are land administration, payments, and offers. It has become used in various industries, consulting and pharmacies, and education.
To use the QR codes using cases, you need to create them first.
So, What is a QR Code Generator? Types of QR Code Generators? How to use a QR Code Generator? How to choose a QR Code Generator?
What is a 4qrcode Generator?
A 4qrcode is online software that allows anyone to create QR Codes by entering some information. And download them in different formats—PNG, JPG, SVG, and EPS. we have to make sure you know what content you want to encode in it.

The information can be text, numbers, a website link, an image, or even a video. Depending on them, it can generate QR code for text, QR code for website URL, image QR code, vCard, and much more. There are more than 10 types of QR code categories to choose from and once we know the right one we can try to find a suitable QR code generator.
Types of QR Code Generators
To create QR Codes one-by-one:
This type is used appropriately if you need a few QR codes to help better, there are two categories: basic and advanced.
Basic QR code generators:
They are content (text, WIFI, vCard, https://4qrcode.com/generator/wifi-qr-code.phpaddress, URL, etc.) encoded in the QR code as a barcode, basic QR code generators allow users to create static and non-traceable QR codes, for beginners, once created it cannot be modified It requires creating a new QR code.

Static QR Codes have limited functionality, as static QR code scanning activity cannot be tracked. Several basic QR code generators are available for free. Another major concern is that these tools usually display ads that hamper the user's experience.
Advanced QR code generator:
Designer QR Code:
This feature allows you to create your QR Code by adding a logo and colors to it. Custom QR codes attract more scans than and white black ones. And the custom design feature helps you with that by adding a design to the QR code we want.
Create landing pages:
A QR code is generated in the absence of a site for people to web pages with relevant information to move people to a landing page that contains the required information. They can be product or event information or offer pages.

Some advanced QR code generators allow the creation of mobile-optimized web pages, called landing pages. Like, 4qrcode code that allows adding and customizing as many text and images as you want, event QR code that helps you share desired event information (such as date, time, location, and location of the event). It also helps people answer the invitation easily.
QR code generator features:

QR code generator make it easy and convert current page to QR code with one quick click. Generates QR codes from free texts, URLs on the fly. Top-rated QR code Generator on the Chrome Web Store. Key Features:

– Generate a QR Code with just one click.
– Free for everyone.
– Scan/Analyze/Decode/Read QR Codes: Settings » Advanced
– Real-time QR Code creating: Just type
– Right-click to create a QR Code for your selection.
– Color and size customization.
– You can download the QR Code as an image (PNG, SVG) or PDF.
– "With-Logo": Create your custom QR Code.
– Superfast.
– Hotkey support.
– Able to turn off the context menus: