Free QR Code generator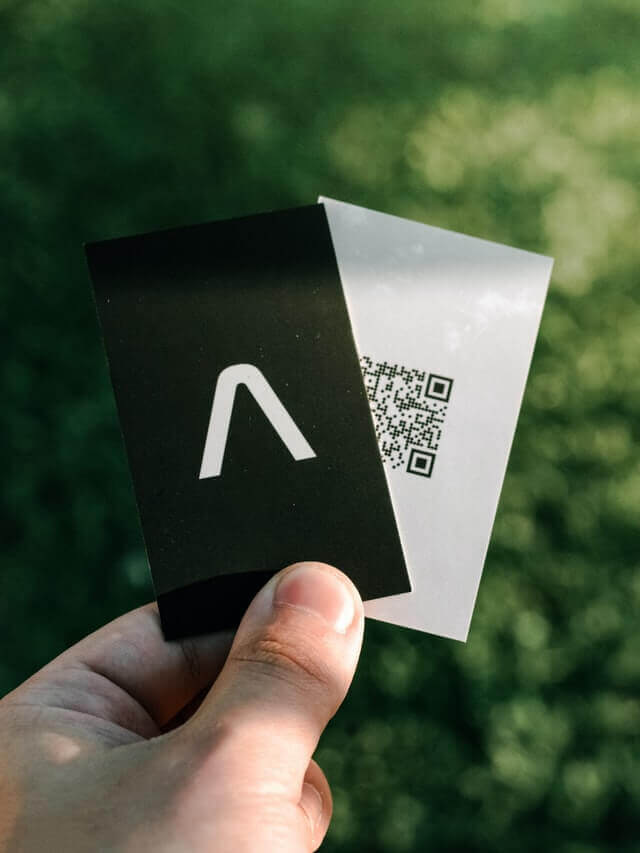 Unlike the barcodes on items in places like your grocery store, QR codes are two-dimensional (2D codes, matrix codes), which means they include data not only in one dimension (horizontally from left to right) but also in a second dimension (vertical and horizontal). This abbreviation QR stands for "Quick Response".
Two-dimensional barcodes, or QR codes, are another name for these codes. Because a QR code consists of pixels rather than bars, this notation is incorrect, as it implies "a two-dimensional bar code," which is not the case.
The automobile sector was the first to develop the QR code. Denso Wave was requested by Toyota to produce a barcode that could be used to identify components securely and quickly.
In the beginning, QR generators were mostly used in industrial settings. In order to meet these requirements, they have to be able to be reproduced in any shape or size while maintaining their legibility even after being damaged or soiled.
For example, a camera may be used to capture the QR code sign and then process it digitally.
QR Code scanner online
In order to read a QR code, the collected picture data must be pre-processed by software to conform to the standard. Reed-Solomon error correction, which is also employed in audio CDs to guarantee that data can still be read properly despite minor scratches on the surface, aids in this process by assisting in data accuracy.
If you're making a QR code that incorporates a logo or picture, you'll want to take use of the built-in mistake correcting features. Some of the data in this QR code is hidden by a QR code logo that is generally positioned centrally in a QR code.
The enormous memory capacity (in comparison to other bar codes) and good error correction (they can be read even if up to 30% of the surface is damaged) of the QR code helped it acquire popularity outside of the automobile sector.
Today's smartphones are capable of running QR code scanning software and often have a camera as well. Because of this, the QR code has opened up a slew of new opportunities for mobile phones, which have become the world's new go-to communication tool.
As a result of the current smartphone boom and the expanding reach of mobile internet, QR codes are now widely used.
What you need to know about using our QR code maker
Our website allows you to create QR codes at no cost. This two-dimensional barcode uses black and white dots (referred to as "data pixels" or "QR code modules") to store information. You may make a colorful QR code as well as a black-and-white one.
When using these codes, make sure there is enough contrast and the outcome is not negative (in terms of color). Adding a logo to your QR code is an excellent way to improve its usability even more.
Make a QR code
Just type in your text, a URL, a phone number, or a vCard contact. As you write, the QR code will be produced. You may download the QR code picture by clicking on the "Download" button at the bottom of the page (the image is available as EPS or SVG vector graphic, as well as high-resolution PNG, GIF or JPEG raster graphics format).
You can also use the QR code on your own website by copying the code provided by the "Embed" button and pasting it into your page. For free / without charge, of course, you may use the QR code on pamphlets, posters, business cards, and other items (including commercial use).
QR codes are the best technique to connect physical objects (which have QR codes attached to them) to the Internet. All the time and all the places. It's much easier to view a website using a smartphone now that QR codes make it so simple to transmit online links to a phone. It's not only text and numbers that you can work with, you can also deal with vCards (virtual business cards).
Use our free QR code generator to quickly and effortlessly transmit the data from your computer to your mobile device.
Print-quality QR codes with high resolution
QR codes in print quality are available for free download in the vector graphic formats EPS and SVG.
As with ordinary one-dimensional bar codes seen on grocery store product packaging, the QR code 2D barcodes (to which it belongs) are equivalent. Because of their tiny size, QR code images may contain up to 3000 characters of data on a single piece of paper.
An ISO/IEC 18004:2006-compliant QR generator like ours encodes the data in accordance with this standard. Denso Wave's licensing strategy, the broad availability of reading software, and the greater data density compared to basic barcodes have helped the QR code establish itself and drove technically equivalent 2D codes out of the market.
QR codes are most often used in mobile marketing. QR codes are utilized as a connection between offline media such as paper and websites since free QR code software is available for practically any smartphone with a camera (e.g., iPhone, Google Android, Blackberry, Symbian).
Rather of putting in a lengthy URL, the user just scans the code. As a result, QR codes may be scanned and decoded even on older mobile phone cameras and models that don't have Internet connection thanks to free QR code readers. Using QR codes on your business cards makes it simple for other people to quickly and accurately input your personal contact information. Then, on your business card, just print a vCard QR code.
QR codes include a logo / picture.
The Reed–Solomon error correcting method is included in the QR code standard. As a result, certain QR codes may be styled. As an example, we have a generator that can modify the color of a QR code, as well as insert a logo, for example, in the centre of the picture.
By include material that matches logos or symbols, the user may have a better idea of what the QR code will contain even if the contents are not visible before scanning. It is our pleasure to assist you in designing a custom logo QR code with colors that fit your company's brand identification.
QR code in a stylish format
QR codes with logos are not the only types of QR codes. There are also "Design QR codes." With the addition of design, a QR code becomes more visually appealing than merely an image logo in the middle of a QR code. VisuaLead, one of our partners, provides a wide range of tools to help you unleash your inner artist. QR codes are a great way to make your business stand out.
QR codes that are designed to be more appealing to your customers are more likely to be scanned than those that just include your company's logo.
Program for QR codes
A wide variety of QR code software applications are available nowadays (to create, read, manage or design a QR code, and so on). Because of this, we've put up a quick guide to some of our most popular goods.
The several types of graphic formats
It is possible to export the created QR codes from our QR generator in a number of different formats. PNG, GIF, JPEG, and vector graphics in PDF, SVG, and EPS formats. SVG and EPS are the best formats for printing QR codes.