How to Create QR code with logo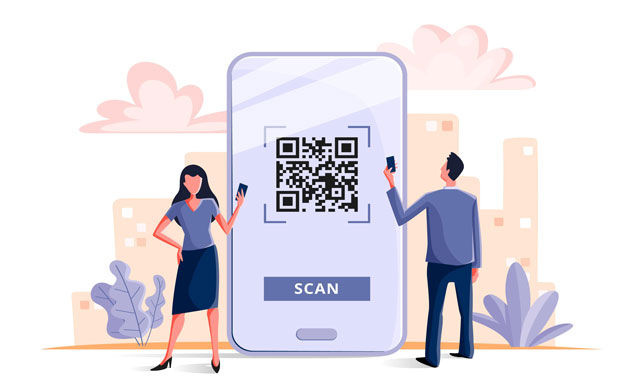 Without the need for graphic design or technology skills, You can customize the shape and form of the corner elements and the body of the QR code, or making your own logo to make a custom QR code design tailored to your brands for free in our QR code generator (create QR code with logo), and when you put a logo in your QR code that will give theme good design, and you can choose QR code with transparency to have a bigger logo and soba more beautiful QR code design
Is adding a logo to QR code is important
The importance of adding a logo to the QR code is that it gives it a unique look that instantly identifies new and loyal customers on the campaign and checks the special QR code. Marketers always prefer the idea of ​​using the QR code for branding, marketing communications, and advertising because it conveys the brand identity logo.

The QR codes that communicate clearly with the QR code scanning feature which are closely integrated with the brand are classified as the best QR codes, the custom field, and your URL address can be used with the special QR code holders to ensure that the special QR code Safe and impenetrable, the consumer ensures that the QR code is desirable by starting the branded QR code with the brand recall and luring consumers to see what their favorite brand has to offer.
A regular QR code is known as a black and white organized, and a QR code with a custom logo can be colored with different patterns and data such as a trademark (Brands) logo ,to upload your brand to QR code , so how can a QR code be made with a different and fully unique logo?
A customization tools to make a unique QR code with logo:

It is preferable to have the logos in a square shape because it is characterized by its effectiveness, which allows users to know what they should do by scanning the QR code, for example, the email code can be used as a QR code logo if we want users to send an email to us.
The use of colors is either a monochrome QR code or a horizontal or vertical gradient code to help customize the QR code in line with a specific brand or campaign, for example, the color of individual elements can be changed (data patterns, eyeball, eye frame, and QR code frame).
3 – Frames:

There are a large number of different tire styles to choose from And adjusting its color to match the branding when the QR code is surrounded by text and other visuals are added to raise the custom designs frames to the special QR code, the framed QR code can distinguish and improve conversions for brands.
4 – CTA text:

Adding custom elements to call to action within the framework of QR codes. The text can also be modified to attract more conversions for campaigns from CTAs such as scan me, scan to win, or buy now.

Adding a background to the design of special QR codes is a great way, it is possible to add a background image or add a solid color to the QR code, such as the background profile picture helps users to connect the dots instantly if you want to create a custom Vcard QR code.
6 – QR code Margin:

The QR code calculates the margins automatically and it is preferable not to change until we make sure that the QR code has good margins, and the importance of the margins of the QR code to be able to read the QR code.
7 – QR code size:

Criteria for selecting the size of QR codes according to reader distance:
Less than 5cm, should be printed 5cm x 5cm QR code.
Between 1m and 3m, should be printed 33cm x 33cm QR code.
To create QR code logo and own image:
– Select your content type for QR code maker (URL, WIFI, text, email, location, SMS, WhatsApp, Vcard …).
– See all available options, like( color, dots, your QR code icon logo).
Clicks to create QR code.
Notes:
– Images can be added to dynamic and static QR codes across all types of data.
– It is also possible through the dashboard of the paid joint account to replace or remove the logo or the previously listed image, and it is also possible to add a logo or picture to any pre-existing symbol regardless of the past period of its creation.
QR Code with logo examples
Here are a few examples of brands that use the QR Codes and logos:
KFC:
The campaign to use the QR code in KFC was part of a large mobile initiative to promote the chunky chicken pot pie. The policy of the KFC was to use QR codes by placing them on cups of soft drinks to offer consumers hundreds of rewards distributed every hour. To redirect them to a landing page on the mobile and the ability to enter the code in the cup.
E-commerce has also tended to use QR codes. Their QR codes, known as Smile Codes, allow users to pay for things using Amazon Pay in stores, as they also used QR codes to be able to expand their services in places where there is no internet ( Not connected to the internet).
Conclusion:
QR code with logo gave the QR code more reliability, easy to readable by QR code scanner, track more customer and ease the process to contact. QR code with logo uses becoming expanded and important to use in multiple fields, a lot of Brands have seen the value in adding a logo to the QR Code. And Logo's added to QR codes and make it beautiful.
Use the good and the famous QR code generator for free 4qrcode.